Typical South African Tours was founded in 2006. The business came to life as result of our manager's love for nature and his love for his country.
Our dedication to tourists comes highly recommended by all our previous clients.
Your needs are more important to us than anything else. We will go all the way to satisfy your needs in South Africa. Each tour is custom made to the needs of the client.
Our standard off the shelve tours will be custom made to suit your needs. We never repeat the same tour twice. Call us with your touring needs and we will provide you with what YOU want.
Our tours are typical South African tours, and not a European South African tours, as you would experience with other travel agencies. We keep the accommodation up to the best standards, but we do not loose the touch of Africa.
THE MANAGER SHARING HIS FOOD WITH A KUDU
(Picture taken on tour in Marloth Park game reserve in 2006)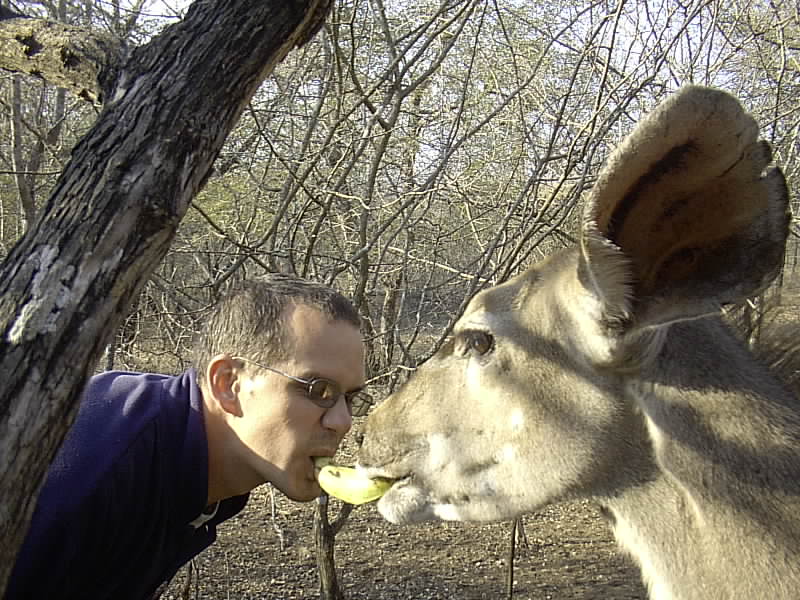 LOVING NATURE IS EASY, TO GET NATURE TO LOVE YOU BACK, TAKES TIME.
Only our love for people comes above our love of nature!